Comme prévu, la diffusion de l'anime NieR:Automata Ver1.1a a commencé aujourd'hui avec son premier épisode intitulé or not to [B]e, qui est d'ailleurs disponible dès maintenant en VOSTFR sur Crunchyroll. Le nombre total d'épisodes n'est pas encore connu officiellement, mais chacun d'eux sera diffusé sur la plateforme chaque samedi à 18h30 (heure française). À noter qu'une VF est également prévue pour plus tard. Par ailleurs, à la fin de chaque épisode, il y aura en bonus une petite pièce de théâtre qui permettra d'en savoir plus sur certains éléments de NieR:Automata qui ne seront pas montrés au cours de l'histoire. Il y en a déjà une dans le premier épisode.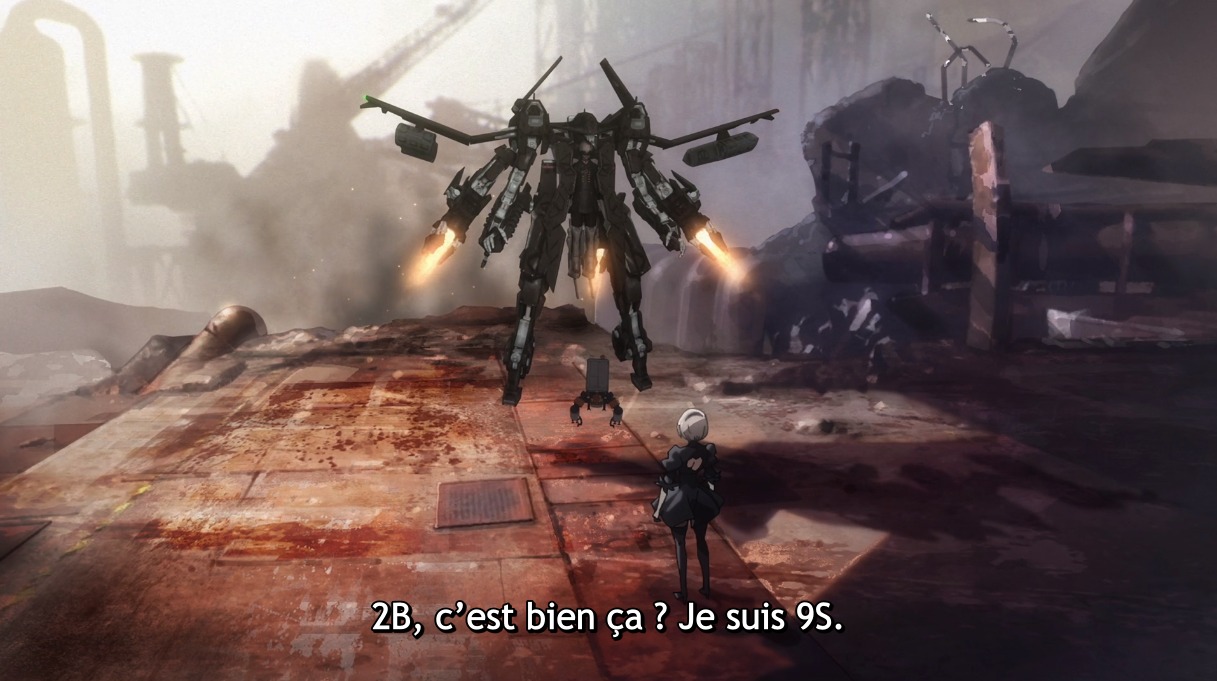 Ce premier épisode ne contient pas le générique de fin avec la chanson Antinomy d'amazarashi, mais il comporte déjà le générique d'ouverture avec la chanson escalate d'Aimer. Aniplex a diffusé sur YouTube le générique sans les crédits, et de son côté, Aimer a déjà partagé la version longue de la chanson au Japon sur différents services de streaming et de téléchargement. Officiellement, elle devrait arriver aux alentours de minuit en France sur la plupart des plateformes listées à cette adresse. Le 21e single d'Aimer, également avec la version longue d'escalate, sera disponible dès le 1er mars 2023. La version longue d'Antinomy sera disponible le 15 janvier (ce sera donc juste après la diffusion du deuxième épisode de l'anime), tandis que le prochain single du groupe sortira le 22 février.






Annoncé lors d'une présentation spéciale dédiée au cinquième anniversaire de l'action RPG NieR:Automata développé par PlatinumGames, NieR:Automata Ver1.1a n'est pas une simple adaptation directe du jeu. En effet, Yoko Taro, qui était donc le réalisateur et scénariste de NieR:Automata, a expliqué que l'histoire avait été créée spécialement pour un jeu vidéo à l'origine, et que la copier telle quelle ne constituerait pas une histoire intéressante par un anime. L'histoire de l'anime sera donc différente, bien que les bases restent les mêmes. En évoquant les inquiétudes des fans par rapport au fait que les créateurs peuvent traverser leur processus créatif avec un mépris total pour l'œuvre d'origine (quant à la question des adaptations ou anime tirés de jeux vidéo par exemple), Taro affirmait que dans le cas de NieR:Automata Ver1.1a, ces inquiétudes n'ont aucun fondement. Parmi les nouveautés de cet anime, il y aura l'incorporation de Lily, androïde de la résistance apparue à l'origine dans les pièces de théâtre YoRHa. Elle aura son importance dans l'histoire, d'où le fait qu'elle est présentée aux côtés des personnages principaux connus de l'œuvre, et est doublée par Atsumi Tanezaki. Pour rappel, une version Nintendo Switch de NieR:Automata, sous-titrée The End of YoRHa Edition, est sortie le 6 octobre dernier. Vous pouvez en savoir plus sur cette version Switch et sur le jeu en général dans nos articles qui se trouvent à cette adresse.


Le réalisateur de l'anime NieR:Automata Ver1.1a est Ryouji Masuyama, qui a aussi réalisé l'anime Blend S et le court-métrage animé Hello WeGo!. À ses débuts, il a travaillé sur l'animation et la réalisation de différents épisodes pour des anime de Gainax, tels que Gurren Lagann (il a aussi été réalisateur pour l'OAV Parallel Works), Panty & Stocking with Garterbelt, Corpse Princess : Aka, Mahoromatic : I'm Home !, Black Cat, Le recueil des faits improbables de Ryoko Yakushiji, Sugar Sugar Rune ou encore Hanamaru Kindergarten ainsi que sur le film Aim for the Top! & Aim for the Top 2! The Gattai Movie!!. Bien que son implication a été moins importante que sur les anime de Gainax, il a aussi travaillé sur les anime Kill la Kill, Little Witch Academia et When Supernatural Battles Became Commonplace de Studio Trigger (il a aussi œuvré sur le storyboard de Promare). Il a également travaillé sur l'animation de deux films de Studio Ghibli, Les Contes de Terremer et Arrietty, Le Petit Monde des Chapardeurs. En dehors de son implication chez Gainax, Ghibli et Trigger, on le retrouve à différents postes (directeur d'animation, animateur clé, réalisateur d'épisodes, story-boarder…) de nombreux anime et films d'animation comme Evangelion : 2.0 You Can (Not) Advance et Evangelion 3.0+1.0 : Thrice Upon A Time, Sawako, Great Pretender, Fractale, Black★Rock Shooter, Penguindrum, Dennou Coil, La mélodie du ciel, Amer Béton, The IDOLM@STER, Heroman, Real Drive, Mass Effect : Paragon Lost, Battle Spirits, Is the order a rabbit?, Kannagi : Crazy Shrine Maidens, Occultic;Nine, Strike Witches ou encore DARLING in the FRANXX.




Masuyama est aussi en charge de la structure scénaristique, aux côtés de Yoko Taro, réalisateur et scénariste de NieR:Automata. Le character design se basant sur le travail d'Akihiko Yoshida, Yuya Nagai et Toshiyuki Itahana, est adapté par Jun Nakai, que l'on retrouve aussi au poste de character designer sur de nombreux anime tels que Lord El-Melloi II's Case Files : Rail Zeppelin Grace note, GATE, Memories Off, The Sacred Blacksmith, Silver Spoon et Tokyo Majin. Nakai a aussi travaillé sur l'animation d'un grand nombre d'anime listés ici. Il est aussi le directeur en chef de l'animation pour NieR:Automata Ver1.1.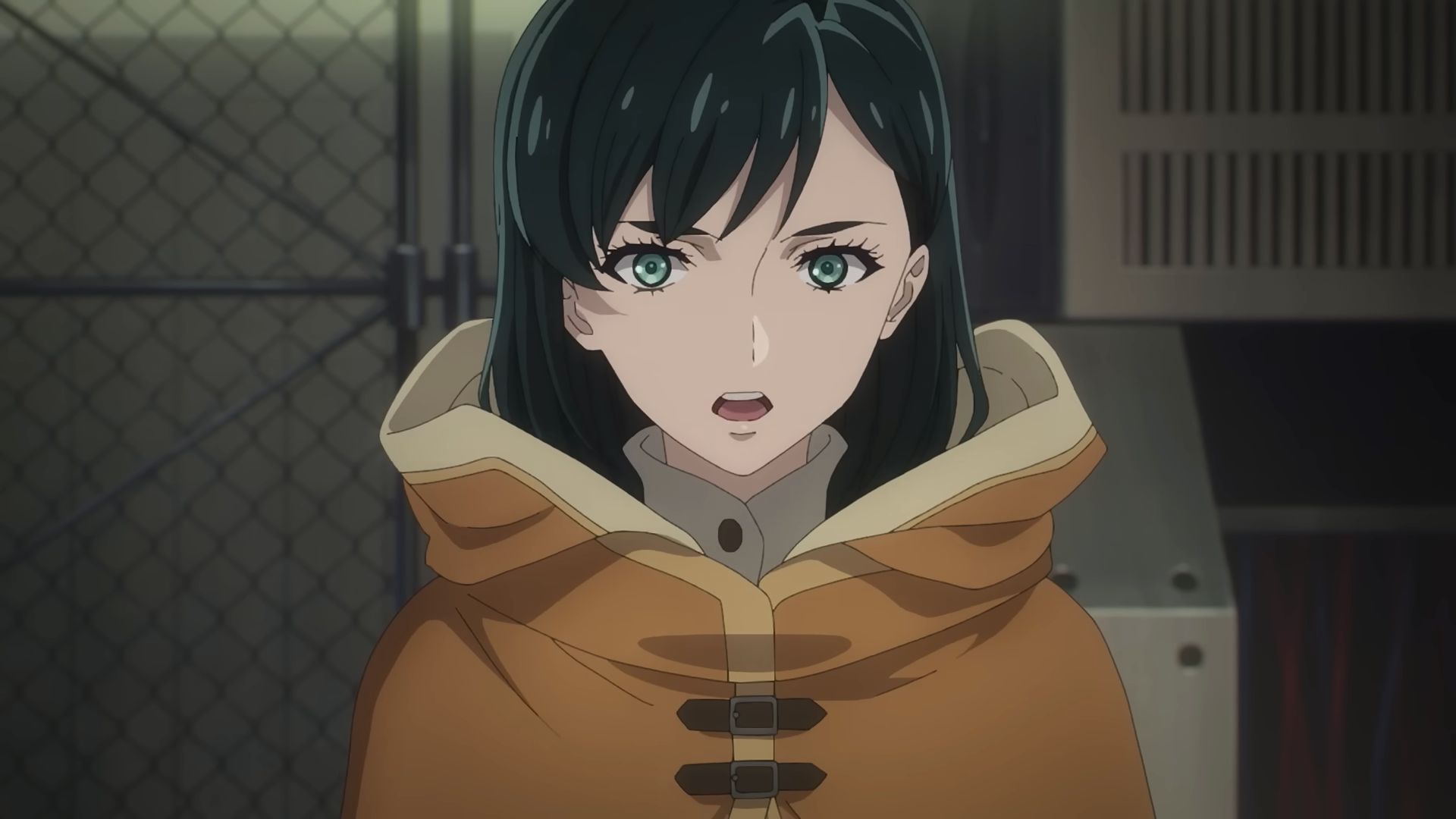 La société de production musicale de Keiichi Okabe, MONACA, est de retour pour les musiques. Pour le jeu, Okabe était accompagné d'autres compositeurs et arrangeurs, à savoir Keigo Hoashi, Kuniyuki Takahashi et Kakeru Ishihama. Plusieurs morceaux ont été interprétés par Emi Evans, J'Nique Nicole, Marina Kawano, Nami Nakagawa, Shotaro Seo de MONACA et la seiyuu Mai Kadowaki. Il y avait aussi le NieR:Automata Choir. Pour le moment, l'anime reprend simplement les musiques du jeu. Les seiyuu des personnages de NieR:Automata reprendront leurs rôles pour l'anime.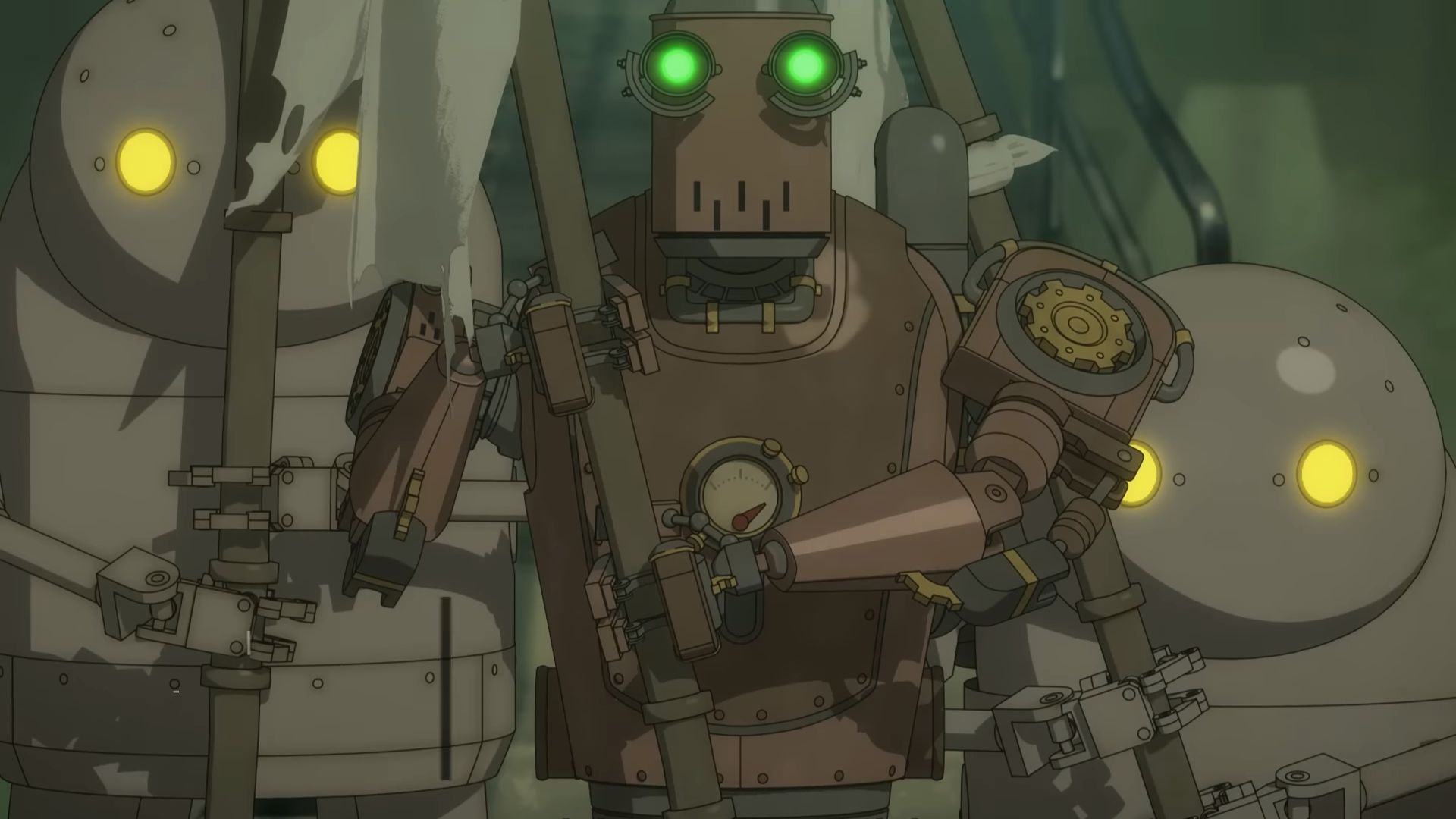 L'anime est produit chez A-1 Pictures (en charge de la production des anime Black Butler, Working!!, Blue Exorcist, Fairy Tail, Valkyria Chronicles, The Idolmaster, Anohana : The Flower We Saw That Day, Space Brothers, Tsuritama, Sword Art Online, Uta no Prince-sama, From the New World, Servant x Service, Silver Spoon, Magi, Aldnoah.Zero, The Seven Deadly Sins, Your Lie in April, Subete ga F ni Naru : The Perfect Insider, Erased, Grimgar, le monde des cendres et de fantaisie, Interviews with Monster Girls, Granblue Fantasy, Occultic;Nine, Fate/Apocrypha, Record of Grancrest War, Darling in the Franxx, Persona 5 : The Animation, Wotakoi : Love is Hard for Otaku, Ace Attorney, Kaguya-sama : Love is War, 22/7, Hypnosic Mic : Division Rap Battle : Rhyme Anima, Warlords of Sigrdrifa, 86, Visual Prison, Lycoris Recoil, Engage Kiss, Mashle ou encore Solo Loveling, des films d'animation Sword Art Online, Uta no Prince-sama, Fairy Tail le film – La prêtresse du Phoenix et Dragon Cry, Persona 3 The Movie : #2 Midsummer Knight's Dream, #3 Falling Down et #4 Winter of Rebirth, The Anthem of the Heart, Garokawa : Restore the World, Doukyuusei, Love Me, Love Me Not, Lonely Castle in the Mirror, Eiseng Flügel ou encore Kaguya-sama: Love is War -The First Kiss Never Ends-, des cinématiques des jeux Persona 4, Valkyria Chronicles II, Phoenix Wright : Ace Attorney – Spirit of Justice, L'Aventure Layton : Katrielle et la conspiration des millionnaires ou encore Radiant Historia : Perfect Chronology, et de l'animation du clip de Shelter).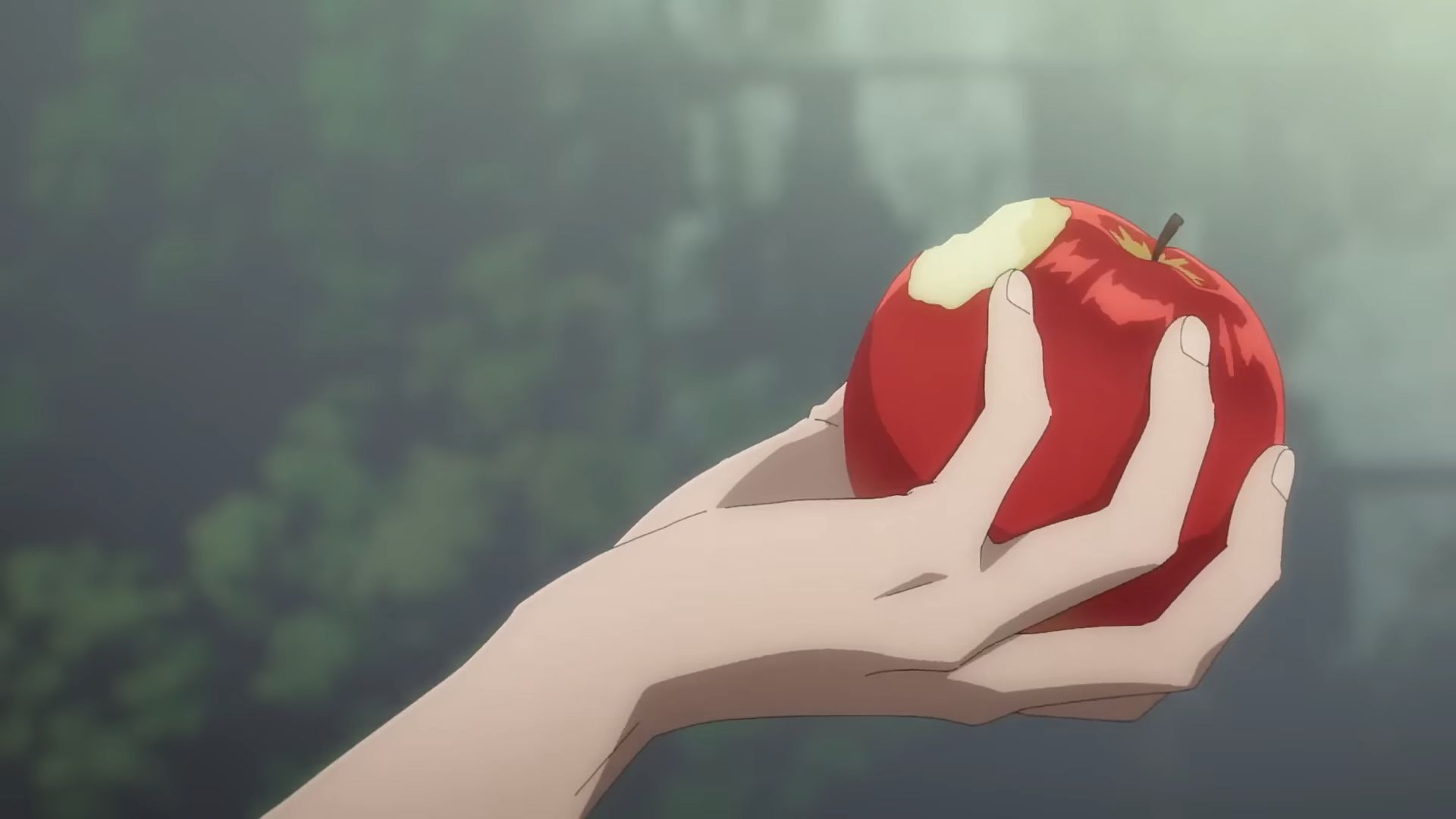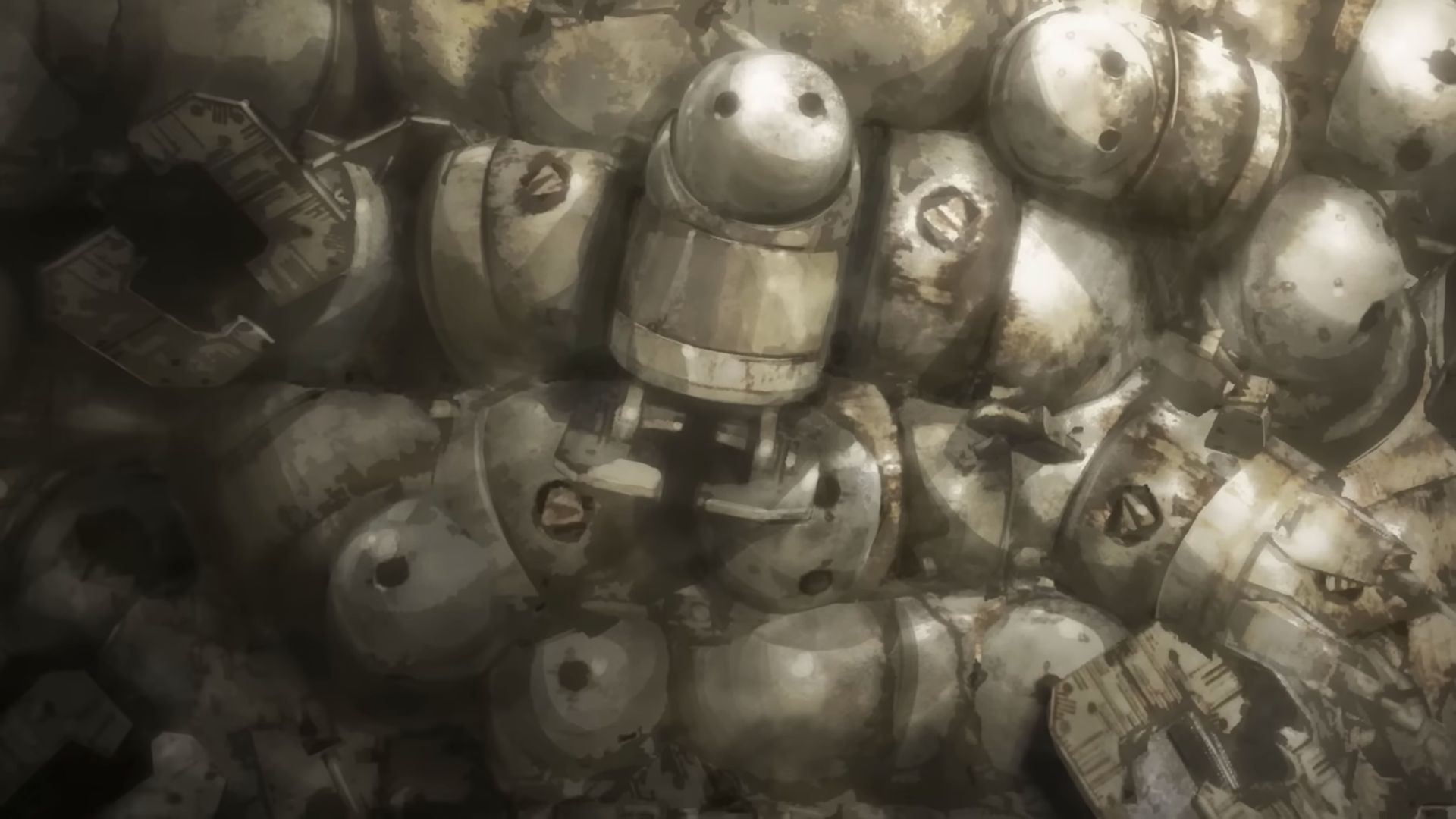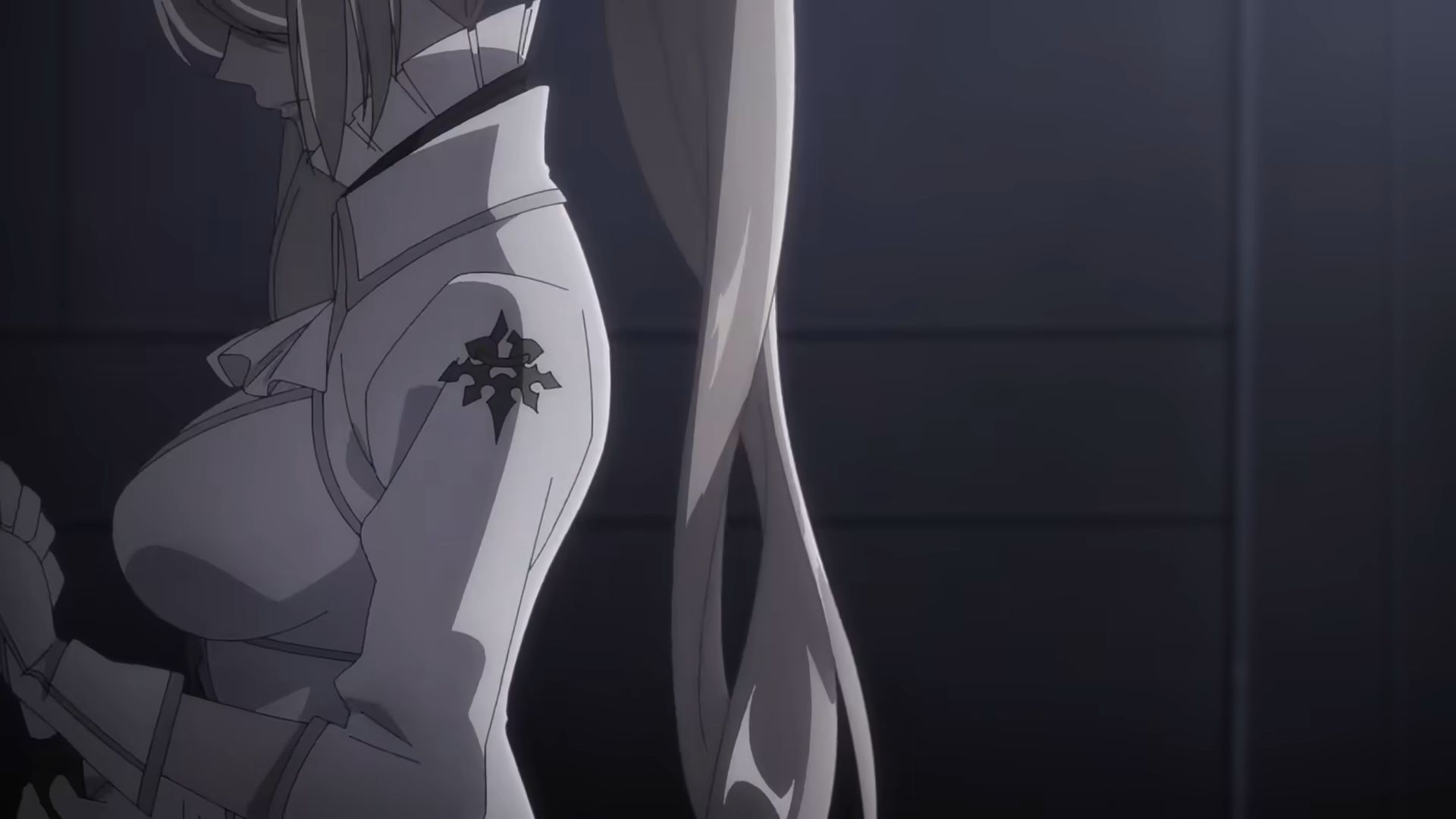 Lors d'une émission spéciale diffusée fin décembre, sous-titrée en anglais, Yui Ishikawa (seiyuu de 2B), Natsuki Hanae (seiyuu de 9S), Kaoru Akiyama (seiyuu de Pod 153), Yosuke Saito (producteur de la série NieR chez Square Enix) et Shota Fujii (producteur de l'animation chez A-1 Pictures) étaient présents pour discuter longuement de l'anime. Sans surprise, c'est surtout le respect de l'œuvre d'origine qui a été mis en avant, avec le fait que l'anime ira aussi plus loin que le jeu en incluant des événements qui n'y sont pas racontés (comme l'incorporation de Lily et le fait que l'anime va explorer la résistance avec plus de profondeur) et des scènes qui seront pour la première fois doublées, puisque comme l'indique Ishikawa, le jeu ne comprend pas un doublage intégral. Il y a aussi la difficulté d'adapter une histoire d'un jeu entièrement en 3D sous la forme d'un anime qui a été évoquée. Pour faciliter la tâche à A-1 Pictures, Square Enix a décidé de confier à l'équipe l'intégralité des images du contenu qui avait servi pour la création des images de synthèse. Cela a été très utile pour A-1 Pictures, et l'émission est d'ailleurs assez enrichissante puisqu'elle permet de savoir comment le travail est effectué pour les adaptation en anime. Par exemple, les robots du jeu ont été entièrement redessinés pour l'anime. Avec la présence d'Ishikawa, Hanae et Akiyama, le travail sur les voix a été également évoqué. Si certains moments sont faciles à doubler, il y a tout de même la difficulté de plusieurs répliques, d'autant plus que le travail des seiyuu entre les jeux vidéo et les anime est différent.


Durant l'émission, Aniplex a tenu à montrer de grandes répliques des armes emblématiques de 2B, le Contrat et le Traité Vertueux. L'attention à ce genre d'élément fait écho à la façon dont Aniplex a communiqué sur le jeu. Beaucoup de soin y a été apporté; avec, en plus des multiples vidéos promotionnelles, un jeu sur navigateur directement inspiré des créations de Pascal. Toujours accessible à cette adresse, ce jeu (créé fictivement par Pascal), se nomme Go! Machine Lifeform et demande de piloter un robot qui doit éviter des obstacles.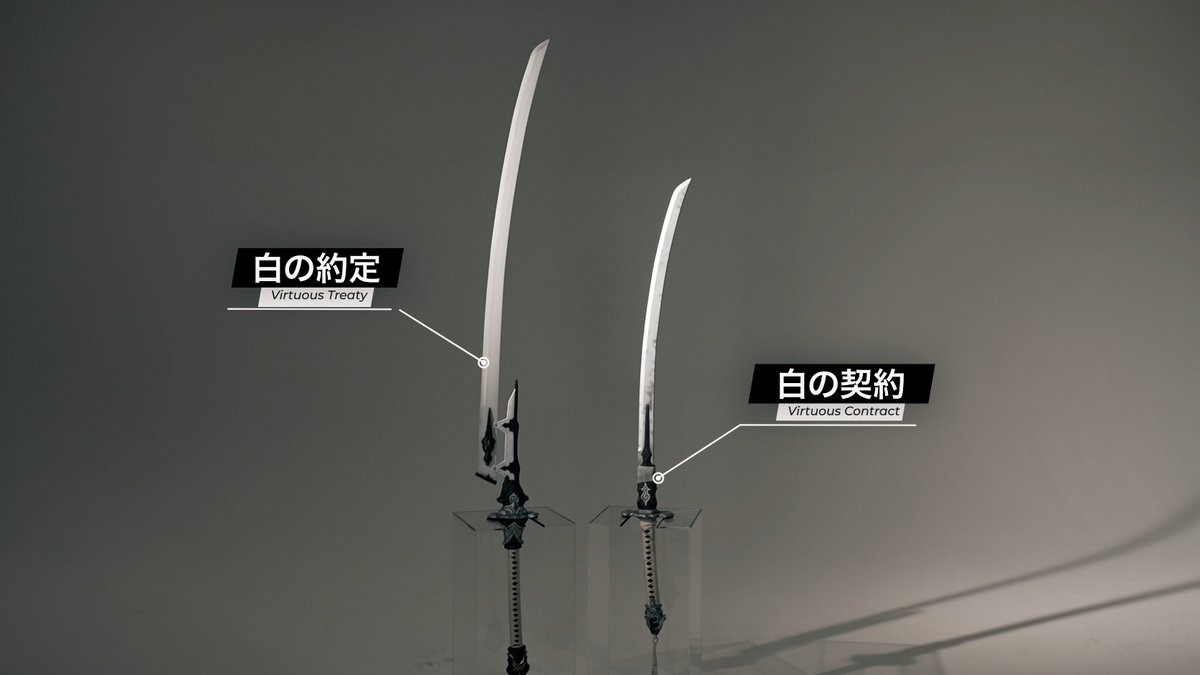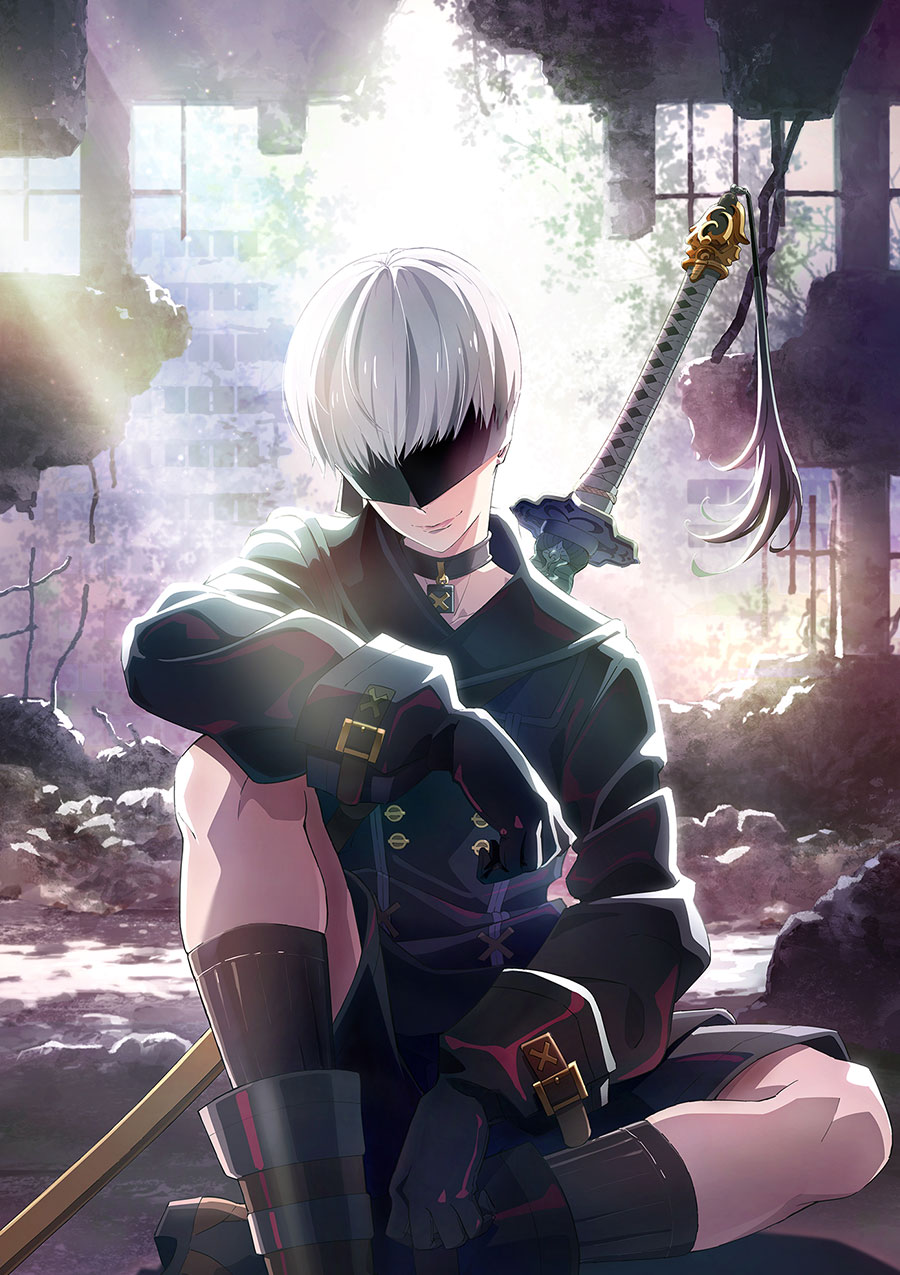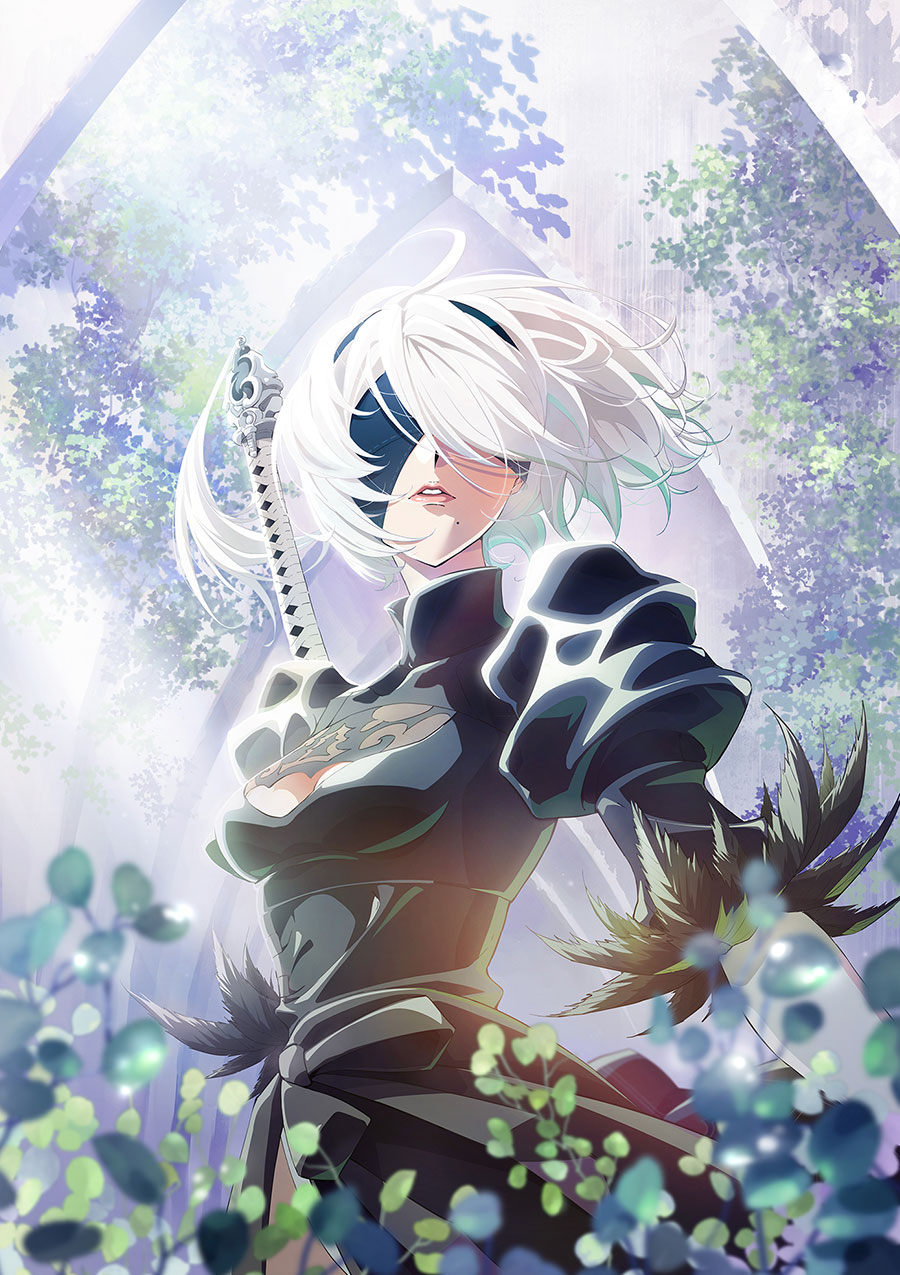 par Klaus
le 7 janvier 2023 à 19:52
Partager sur
7 janvier 2023 11:00
6 janvier 2023 15:00
5 janvier 2023 15:00
4 janvier 2023 15:00
3 janvier 2023 15:00
2 janvier 2023 15:00
1 janvier 2023 11:00
31 décembre 2022 11:00
30 décembre 2022 15:00
29 décembre 2022 15:00
12
Nintendo Switch – Action Combat – QUByte Interactive
19
Nintendo Switch – Action Puzzle Aventure – Toge Productions Chorus Worldwide – Mojiken Toge Productions
19
Nintendo Switch – Action Shoot them up – Phoenixx Inc. – Neotro Inc.
19
Nintendo Switch – RPG – SEGA – P-Studio Atlus
19
Nintendo Switch – RPG – SEGA – P-Studio Atlus
20
Nintendo Switch – RPG – Nintendo – Intelligent Systems
2
Nintendo Switch – Shoot them up – WSS playground PLAYISM – Team Ladybug WSS playground
14
Nintendo Switch – Aventure – Gearbox Publishing – Casus Ludi
L'actualité des jeux vidéo Nintendo : tests Nintendo Switch et 3DS, news Nintendo Switch et 3DS, forums… blabla …
Notre forum
Nous contacter
Nous rejoindre
Faire un don
Plan du site