Trouver un article
Thèmes populaires
Retrouvez dans cette sélection : les conférences du New Normal Digital Day avec CyberCité, le Retail Data Day, la Maddy Keynote, la NFT Paris Conference et le MWC Barcelona 2023.
Cette journée de conférences en ligne, organisée par CyberCité, en collaboration avec OnlySo et Isoskèle, vous propose de mieux comprendre les grandes thématiques du digital qui seront à l'honneur en 2023. L'objectif : vous aider à prendre les bonnes décisions et mettre en place des stratégies efficaces pour réussir à s'adapter et à se différencier dans un contexte actuellement perturbé, tant au niveau économique que technologique (Google Analytics 4, suppression des cookies tiers, décisions de la CNIL…). Parmi les thématiques au programme, on retrouve : Search Marketing, machine learning, synergie SEO / SEA, analytics…
Réserver sa place



Rendez-vous le 3 février pour cet événement qui place la data au cœur du retail ! Vous pourrez participer à des tables rondes, des keynotes, des workshops sur la data produit, la data clients, la gouvernance et la monétisation des données… Des use cases seront également présentées par des startups spécialisées dans ce domaine. Vous obtiendrez toutes les clés, les méthodes et les bonnes pratiques à appliquer pour faire de la data le moteur de votre performance. Une centaine d'experts de la data dans le retail seront réunis pour vous permettre d'échanger ensemble et de networker avec des acteurs du secteur.





À l'occasion de sa 7e édition, la Maddy Keynote vous invite à faire le plein d'innovations. Cette année, le festival aura comme thématique : born to be alive ! L'occasion pour les professionnels du digital, des entrepreneurs, mais aussi des chercheurs et politiques, d'aborder les mutations et les évolutions actuelles de la société pour trouver des solutions en vue de construire le monde de demain, de manière plus juste et inclusive. Vous pourrez suivre une trentaine de conférences, keynotes, masterclass, tables rondes animées par une centaine de speakers : Blaise Matuidi, Peter Ward, Hélène Guillaume, Alexandre Mars, Grégoire Furrer…
S'inscrire à l'événement

Ne manquez pas la NFT Paris, la conférence annuelle qui réunit des marques, des artistes, des entrepreneurs, mais aussi des investisseurs ou encore des collectionneurs. Après le succès de sa 1ère édition, l'événement vous plonge à nouveau au cœur de l'univers des Non Fungible Tokens dans le cadre prestigieux du Grand Palais Éphémère à Paris. Vous pourrez rencontrer les acteurs et spécialistes de cet écosystème pour échanger avec eux, découvrir les dernières tendances et innovations dans l'art, la musique, la mode, le luxe, les jeux vidéo… Au programme de la NFT Paris : des conférences, des espaces d'exposition ainsi que des installations artistiques pour une immersion encore plus immersive.
GM @GrandPalaisRmn 🫡
February 24-25, 2023 | Grand Palais Ephémère. pic.twitter.com/aPUOlEtHdv
— NFT Paris (@nft_paris) July 1, 2022

La grande messe annuelle autour de l'industrie et de la technologie mobile est de retour à Barcelone pour 4 jours organisés sur le thème : Velocity. Accélération de la 5G, 6G, technologie immersive, fintech… Vous découvrirez les dernières innovations et actualités des principaux acteurs du marché à l'international pour en savoir plus sur le futur de la connectivité. Des marques et opérateurs tels que Nokia, Ericsson, Orange, Vodafone ou encore Deutsche Telekom seront présents à cette occasion.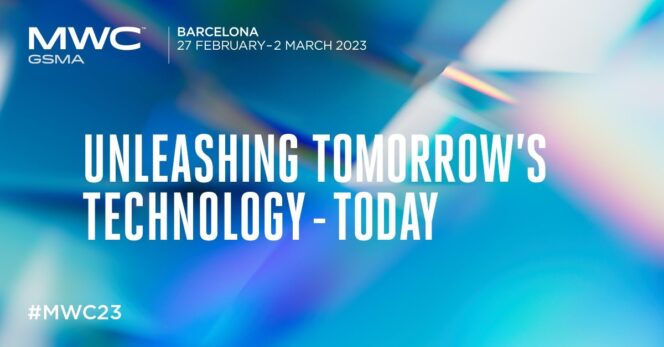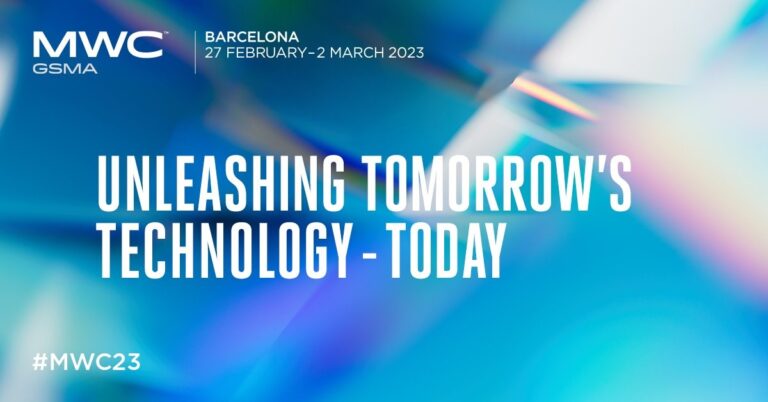 Tous les événements du web à ne pas manquer
Votre adresse email ne sera pas publiée.


Retrouvez l'essentiel de l'actu du digital dans votre feed.
En cliquant sur "S'inscrire", vous acceptez les CGU ainsi que notre politique de confidentialité décrivant la finalité des traitements de vos données personnelles.
Un accompagnement sur mesure pour gérer les médias sociaux et les communautés
13 mois pour devenir un acteur clé de la transformation digitale des entreprises
En cliquant sur "S'inscrire", vous acceptez les CGU ainsi que notre politique de confidentialité décrivant la finalité des traitements de vos données personnelles.