EUROVISION NEWS WITH ATTITUDE
She baked a cake at Eurovision 2014 and was the Supernova 2020 runner-up. Yet, despite her track record, Katrīna Dimanta is among the ten acts battling it out in the wildcard round of Latvia's Eurovision 2022 selection.
She and nine others will strive to secure the 17th semi-final spot in Supernova 2022 and join Aminata, Markus Riva and and 14 more previously announced acts in the next round. 
The wildcard songs and artists are:
Antra Stafecka & Atis Ieviņš  "Call the Lights"
Dārta Stepanova "Brīnumzeme"
Edvards Strazdiņš "Open Road"
Katrīna Dimanta "My Voice"
Marta Ritova "Let Me Go"
Mārtiņš Strods "One More Time"
Miks Galvanovskis "I'm Just A Sinner"
Rihards Bērziņš "1+1"
Tētis "Labākie vārdi"
Tom Kalderauskis "Naked Smile"
You can listen to all ten entries on the online portal. This is also the same place where the wildcard votes can be cast. Voting opened at on Monday 10 January and closes on 14 January. The semi-final will take place on 5 February.
In addition to Dimanta, the wildcard list includes many other past Supernova acts, including Marta Ritova, Rihards Bērziņš and Miks Galvanovskis.
Who is your top pick?
LTV has published the following voting rules for the wildcard round.
Who is your favourite wildcard? Can any win the overall competition? Let us know down below.
not listened to anything ..just looks like a monstrous wedding cake decoration..How can that be taken serious. ?
please check on youtube this lovely song if you like:
"ruta kergalve – vardi" – not even in the wildcardvoting – this song is something what all shum-lovers wanna hear in the contest! (NF or maybe later at the ESC.)
what a waste of talent.
bad luck latvia!
🙁
I hope someone from LTV reads the comments and will learn from their mistakes. So many better songs have been lost just to let some joke entries and bigger names in for the ratings. They should do the online voting with all songs submitted. The "professional jury" they have are not doing a great job. Wildcard round has quite a few better songs as well. Supernova could have easily been one of the strongest national selections if it was not ruined by some joke acts (that are not even funny) and some weaker songs by bigger names. It also seems… Read more »
R?ta's song is a cover of a traditional Latvian song therefore it's not eligible to participate. Hopefully she enters with an original song next year.
only the lyrics as i know and that is no problem to change like go_a has do it.
Maybe she should have changed the lyrics BEFORE submitting it.
Miks Galvanovskis "I'm Just A Sinner" is the best so song by far – could make it more difficult for aminata to win a second time.
p.s.firefox still not working with your polls.
must use "big brother is watching you" browser chrome!
She won and she straight up has the best song of this selection
Aminata's not doing it for me this year, I've made up a rule that whenever you return to eurovision, your current entry should top your previous attempts, and her song is just nowhere near what Love Injected were qualitywise
Aminata confirmed it's a demo, it's not the final song. Still, I agree Dimanta has the best song of this bunch
Oh, nice, I didn't know. I miss the unique factor Love Injected has, her song to me, for now at least, it's just a boring ballad, I'm missing some edge which I know she can deliver and was expecting it tbh
Voted for Darta Stepanova's "Br?numzeme", but I would be OK with Miks winning, his vocals would be a nice addition to the lineup. I agree that at least half of these songs sound better than at least a few of the previously announced ones.
btw Miks is currently leading the official vote with 28% , Katrina following with 19% and Toms with 16%.
OT, but Norway just released the names of people who'll participate in MGP 2022, and among them, there are Anna-Lisa Kumoji (Holla, 2019), Christian Ingebrigtsen (one of the authors of Attention), Alexandra Joner (Cinderella, 2015), Kiim Wiigard and Maria Mohn (Fool For Love, 2020), this time performing separately, and Mira Craig (the composer of Hold On Be Strong). I think the songs might be released today too. I have high expectations from Norway, so I'll wait if I don't find time to give them my full attention. All the best to both Latvia and Norway. 🙂
Toms' song was OK with a good potential for 37 seconds the rest was meh!
Her song is actually the one that most captivated me, especially the "I am single" part I keep mishearing and its the only one that has potential other than Call the Nights. But despite being rejects, Im impressed at the production of each entry. Latvia has a great selection this year
This time the rules said that the song must be as close to finished version as possible, not a demo at an early stage like previous years. Guess it helped song production wise and make the selection look good in general, but, sadly, nothing too impressive was submitted (or selected by the juries). Let's hope for a good live show and some surprises (as well as Aminata's revamp being good). It does look like it is between Aminata and Citi Zeni at this point. Aminata is obvious, Citi Zeni are quite good on stage (look for their performance of another… Read more »
Br?numzeme is the only one that really interests me. It would get in the top five of my ranking if it were picked.
I personally don't like any of the wild card entries. However, I think these entries are better than majority of the actual Supernova entries.
I voted for Miks Galvanovskis, but over half of these would be better than several of the ones that already got in. I mean, "If You Gonna Love Me" is so basic even Uku's EL songs feel like avangarde art in comparison. And "He She You and Me" is hands down the song with most cringe lyrics out of everything released so far. I'm still mesmerized how that got in. I know I said I wanted more joke acts, so I'm not complaining too much. I'd rather have that than interchangeable bland songs, but wow is that cringe!
He She You and Me got in because they already performed it live on X Factor Latvia. It is for the show, entertainment.
Yeah, I'm genuinely surprised too! I tried listening to it, but halfway through I just couldn't do it. What a cringefest! I wouldn't even call it a joke act.
Honestly, I think this wildcard selection shows that the people picking the songs for national finals don't always pick the best songs. Personally, I prefer Katrina, Martins, Miks and Toms over most of the already selected semi-finalists just to name a few of these 10.
Shame they did not give any opportunity to Marss The Person (aka MNTHA).
They must hate anything original.
https://youtu.be/bz4DCK4tCRo
This would have been great for diversity.
Too experimental though, very unpolished. These countries still do want to qualify afterall
Some of these are far better then some of the entries that got in regularly…
There should be four spots for these songd and then make the selection out of 20 songs
Naked smile in my opinion is the best song in the whole contest, why on Earth it wasn't selected for the semifinals straight away. Couple of good songs in there that should have went straight to the semifinal, shame there's only one spot available.
Not the best from the whole Supernova line up, in my opinion, but definitely in my top 5. Better than Markus Riva and some others.
There is no reason why Markus Riva deserved that spot more than Toms.
It's probably Markus is known between local Russian population. The main thing is that if you take a look at the participants, most of them are extremely well known in Latvia and/or have represented Latvia somewhere in its ESC history. Most people were shocked that parody band Bermudu Divsturis were added. Also I still believe there were even better songs in these 130.
There are unknown artists in the semifinals that were picked. I agree that the Jury most likely voted for the popularity because I can't sit here and understand how a professional jury would pick some of the entries over Toms , Katrina and even Miks. It doesn't make sense. If they really wanted to add big names, then make more spots available for much more deserving songs smh
17 is also not a "pretty" number, so they should give at least 2 of these songs a chance and make it 18. What's another 10 minutes for the show? It would be like a regular Eurovision semi final with 18 songs.
It would be cool if in the future the pre-selection round would consist of all entries submitted and public gets the chance to select at least half of those who get to the live shows.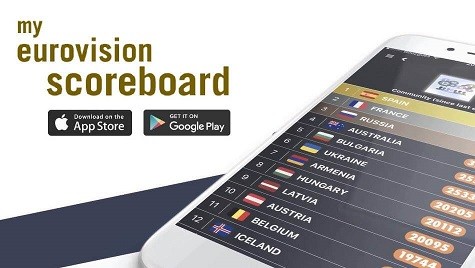 Enter Your Email Below
Overview
Meet the team
Press
Write for us
Input your search keywords and press Enter.