Bonjour à toutes et tous !
Nouveau mois donc nouvel article sur 5 dramas qui sortiront en septembre. Je vous ai fait une sélection aux petits oignons pour accompagner en douceur votre rentrée…
Bonne lecture !


Date de sortie : 3 septembre
Diffusion : Netflix, tvN
Diffusé le : samedi et dimanche
Nombre d'épisodes : 12 (de 60 minutes)
Réalisateur : Kim Hee Won
Scénariste : Jung Seo Kyung
Genres : action, thriller, psychologie
Acteurs principaux




Scénario : Little Women est l'histoire de trois sœurs se retrouvant impliquées dans une affaire qui les amènera à lutter contre les familles les plus riches de Corée du Sud. Oh In Joo est l'aînée, tout comme ses sœurs, elle a grandi dans un environnement pauvre, elle souhaite protéger ses petites sœurs en gagnant plus d'argent. Oh In Kyung est une jeune reporter curieuse qui aime ce qu'elle fait. Enfin, Oh In Hye est la cadette. Elle a un don pour la peinture et étudie dans un prestigieux lycée d'art.
Un drama intéressant qui basera son histoire sur les liens fraternels entre ces trois sœurs. Produit par la directrice de The Crowned Clown, Vincenzo et Soudntrack 1 et écrit par la scénariste du drama Mother et du film Decision to Leave (en ce moment au cinéma), cette série s'annonce très prometteuse. A cela s'ajoute un casting très attendu, Kim Go Eun (Goblin, Yumi's Cells), Nam Ji Hyun (Suspicious Partner, The Witch's Diner) ainsi que la jeune actrice Park Ji Hoo (All of Us Are Dead). Vous retrouverez également Wi Ha Joon (Squid Game, Bad and Crazy) ou encore Uhm Ki Joon (Penthouse). Bref, Little Wommen est le Hit drama du mois de septembre !
2. Once Upon a Small Town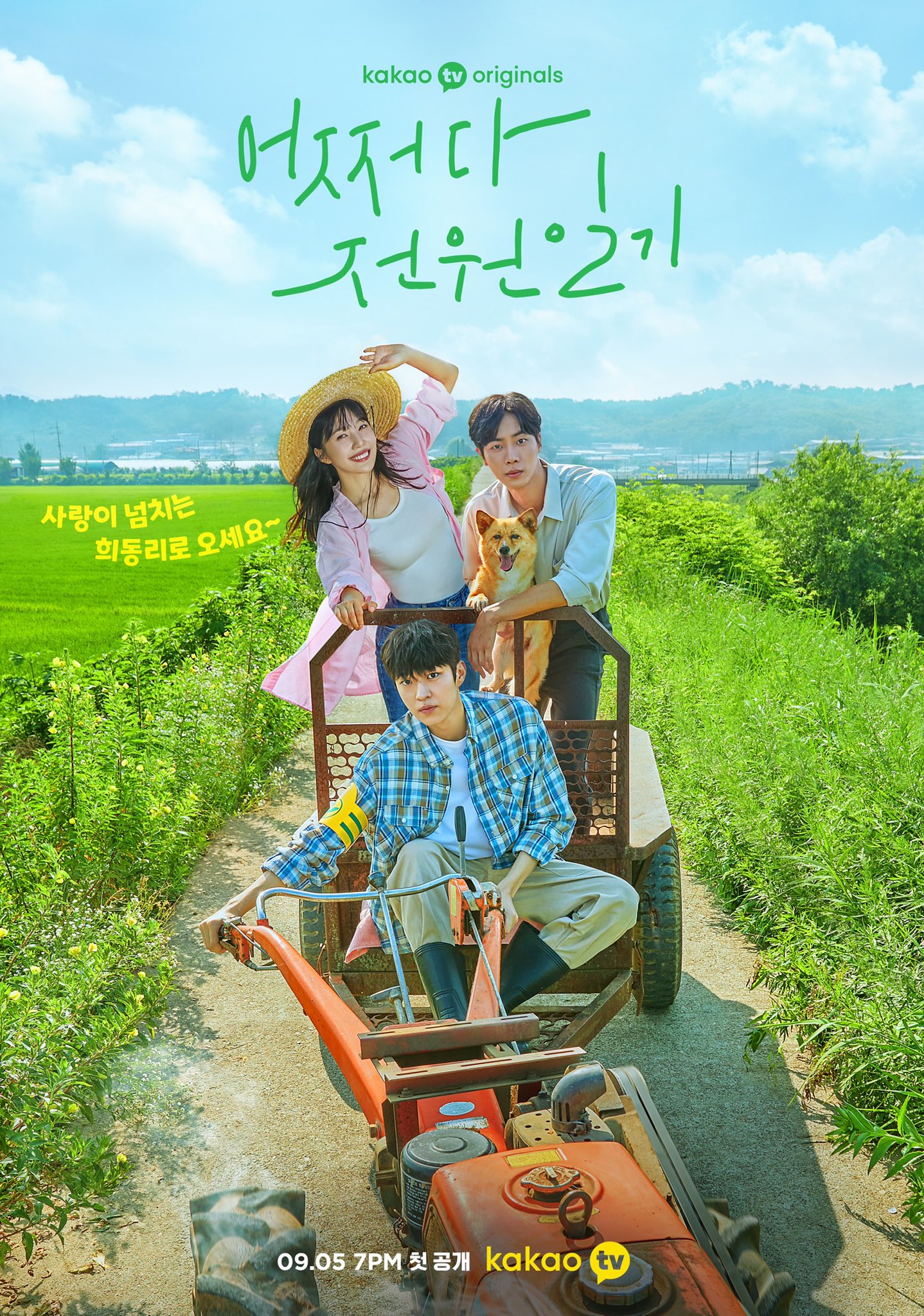 Date de sortie : 5 septembre
Diffusion : Kakao TV
Diffusé le : lundi, mardi et mercredi
Nombre d'épisodes : 12 (de 30 minutes)
Réalisateur : Kwon Seok Jang
Scénaristes : Park Ha Min, Baek Eun Kyung
Genres : Comédie, romance, nature
Acteurs Principaux



Scénario : Han Ji Yool travaille en tant que vétérinaire à Séoul. Un jour, il va recevoir un appel de son grand-père. Il va devoir reprendre sa clinique animale pour un semestre car celui-ci part en voyage. Celle clinique se situe dans le village de Heedong. Là-bas, Han Ji Yool va rencontrer Ahn Ja Young, une jeune policière. Ils vont s'entraider dans cette petite campagne et finir par développer des sentiments…
Après un peu de tension, je vous propose un drama tout en douceur. Parfait pour accompagner la rentrée, des épisodes d'une demi-heure maximum autour des animaux, de la campagne et de la romance. Vous aurez peut-être reconnu nos deux leads : tout d'abord Joy qui poursuit sa carrière d'actrice après The One and Only l'année dernière. Ainsi que le jeune acteur Choo Yeong Woo dernièrement dans School 2021. Hâte de recevoir un peu de fraicheur !
3. Blind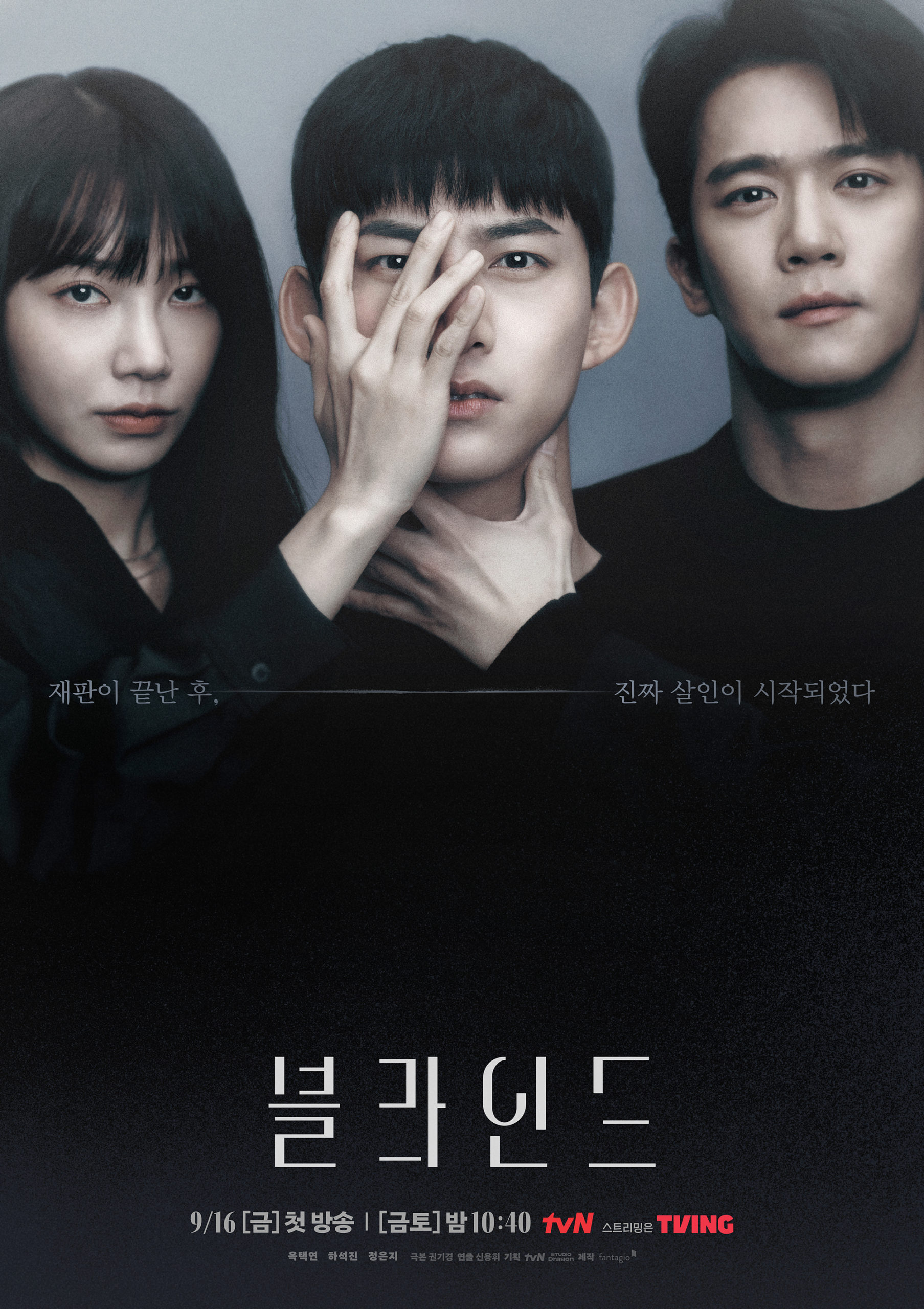 Date de sortie : 16 septembre
Diffusion : tvN, OCN
Diffusé le : vendredi et samedi
Nombre d'épisodes : 16 (de 60+ minutes)
Réalisateur : Shin Yong Hwi
Scénariste : Kwon Ki Kyung
Genres : Thriller, mystère
Acteurs Principaux




Scénario : Ryu Sung Joon, Ryu Sung Hoon et Jo Eun Gi se retrouvent impliqués dans une affaire de tueur en série. Les victimes sont des juges. Ryu Sung Joon est un détective passionné, déterminé à aller jusqu'au bout. Son grand frère Ryu Sung Hoon est juge. C'est un homme perfectionniste et intelligent qui lutte contre l'injustice. Enfin, Jo Eun Gi est une travailleuse sociale avec un grand cœur faisant passer les autres avant elle.
On retourne aux thrillers avec Blind, réalisé par Shin Yong Hwi, directeur des très bons dramas thrillers Tunnel, Cross et Voice 4. Ryu Sung Joon sera interprété par Taecyeon qui quitte le costume historique après Secret Royal Inspector & Joy. Son grand frère fictif sera joué par Ha Seok Jin qui se trouvait récemment dans A DeadbEAT's Meal. Enfin, Eun Ji prendra le rôle de Jo Eun Gi. Son dernier drama en date est Work Later, Drink Now, la seconde saison est d'ailleurs en préparation. Blind vous plongera dans un univers sombre qui vous tiendra en éveil.
4. One Dollar Lawyer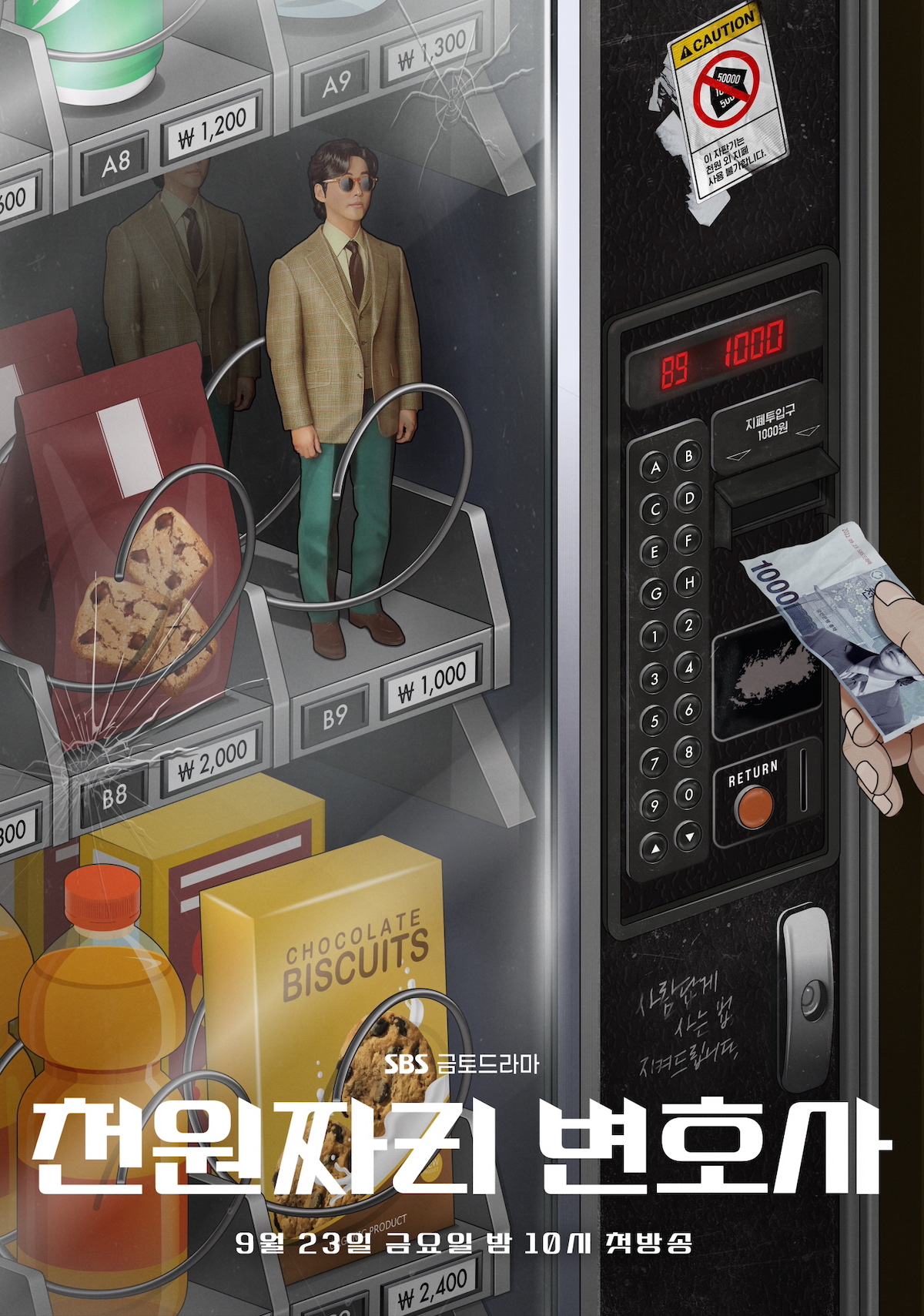 Date de sortie : 23 septembre
Diffusion : SBS
Diffusé le : vendredi et samedi
Nombre d'épisodes : 16 (de 60 minutes)
Réalisateur : Kim Jae Hyun
Scénaristes : Choi Soo Jin, Choi Chang Hwa
Genres : droit, comédie
Acteurs Principaux




Scénario : Cheon Ji Hoon est un avocat avec un style particulier. Ses charges ne s'élèvent qu'à 1 dollar mais il est l'un des avocats les plus talentueux. Son combat est contre les avocats couteux et les riches clients qui enfreignent la loi pour s'en sortir. Baek Ma Ri travaille en tant qu'assistante pour procureur. Elle est pleine de confiance en elle et mène une vie tranquille. Celle-ci va être amenée à changer après sa rencontre avec Cheon Ji Hoon…
On reste dans un univers juridique mais cette fois-ci avec beaucoup plus d'humour, vous pourrez vous donner une idée de l'ambiance du drama grâce aux teasers. Nam Gung Min sera donc le talentueux avocat. Ce n'est pas la première fois que l'on voit les deux acteurs principaux dans un même drama. En effet, il y a un an, ils étaient déjà dans The Veil.
5. The Golden Spoon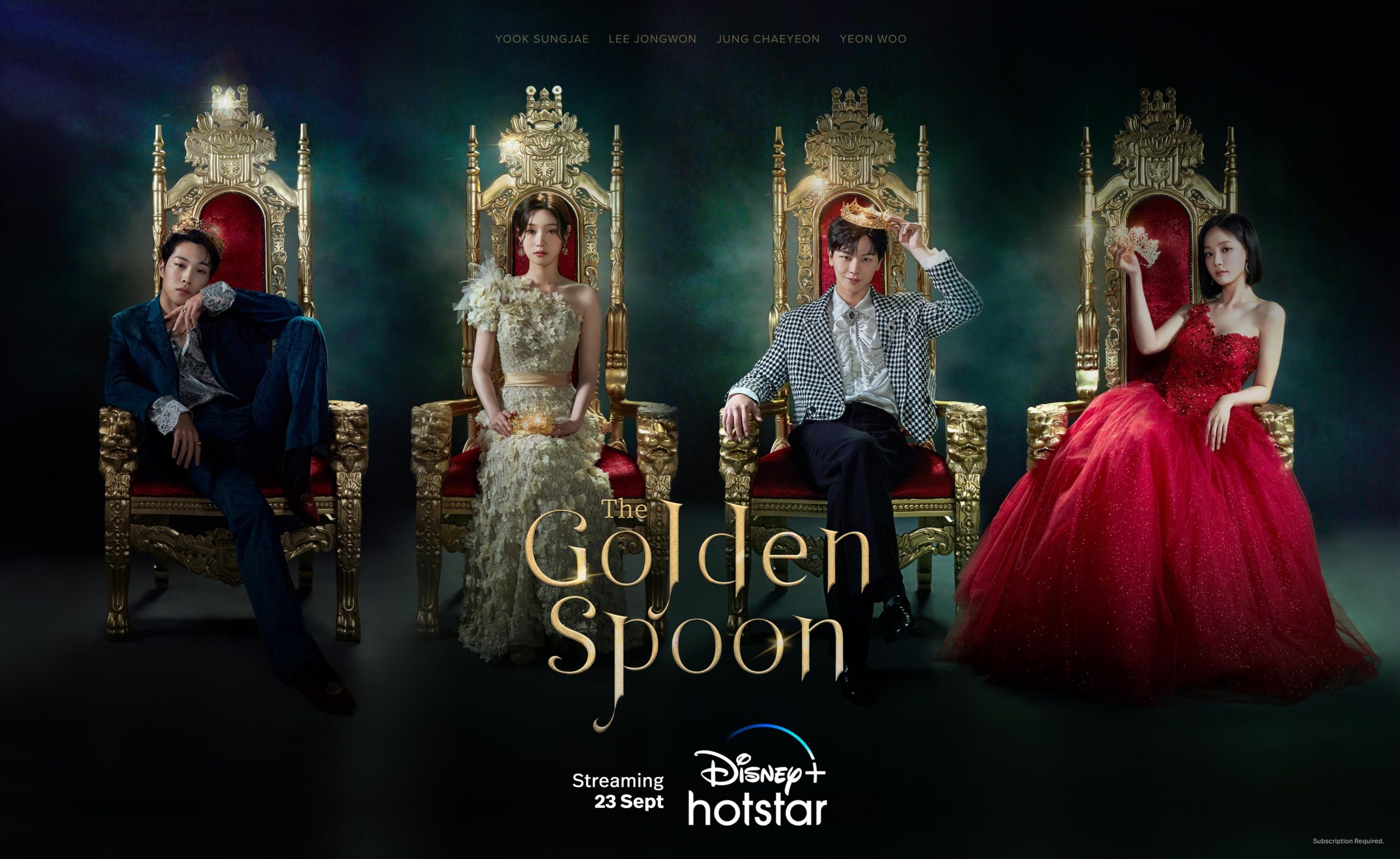 Dates de sortie : 23 septembre
Diffusion : MBC, Disney+
Diffusé le : vendredi et samedi
Nombre d'épisodes : 16 épisodes (de 60+ minutes)
Réalisateur : Song Hyun Wook
Scénaristes : Kim Eun Hee, Yoon Eun Kyung
Genres : psychologie, fantaisie, romance
Acteurs Principaux




Scénario : Est-ce que vous préféreriez avoir une pauvre mais aimante famille ou bien une vie de riche ? C'est le dilemme avec lequel se retrouve Lee Seung Cheon, jeune lycéen ayant toujours vécu dans la misère. Une mystérieuse femme lui propose un jour une cuillère magique lui permettant de changer son destin. Que choisira-t-il ?
Un drôle de dilemme auquel notre cher héros principal fera fasse pendant ce drama. Yook Sung Jae se glissera dans le rôle d'un lycéen pour son retour au petit écran après son service militaire. Vous retrouverez Lee Jong Won, récemment dans Hospital Playlist 2, mais aussi Jung Chae Yeon dont le dernier drama était The King's Affection, ainsi que Yeonwoo, ancienne membre de MOMOLAND. En bonus, l'acteur Choi Won Young qui était également dans le dernier projet de Sung Jae : Mystic Pop-up Bar.
Voici les 5 dramas du mois !
Comme chaque mois, j'espère que certains dramas auront attiré votre œil. Pour ma part, je me retrouve un peu embêtée car les 5 m'intéressent. Pour le scénario ou le casting. Mais je suis particulièrement excitée pour Little Women, je sens qu'il peut devenir l'un des meilleurs dramas de 2022.
En septembre, vous pourrez également découvrir Narco-Saints et Love in Contract qui ont l'air très intéressants.
A vous de me dire ce que vous en pensez ! N'hésitez pas à faire vos recommandations du moment également. Personnellement, ça serait If You Wish Upon Me.
Bonne rentrée !
– mathoo –
"Après avoir fréquenté le monde des mangas, des animés et de la J-Pop, je suis finalement tombée dans la K-Pop grâce à SNSD en 2013. Depuis, j'apprends à connaître les différents aspects de la culture coréenne, par la nourriture, la langue, l'histoire… Je me suis lancée dans les dramas en 2016 grâce à V des BTS et son rôle dans 'Hwarang'. D'ailleurs, mes genres préférés sont les thrillers et les dramas historiques. En dehors de ça, j'ai une grande passion pour la danse, et également pour la musique !"
Suivez K-GEN sur Google Actualités